Catering and food
Fresh bread and groceries delivery
Start the day with a tasty breakfast
Fresh bread and croissants are delivered at your chalet every morning before you go skiing. You just need to order the day before.
Get your groceries delivered at your chalet on your day of arrival
No matter what you need – meat, pasta, vegetables, drinks,  local products like raclette or fondue cheese,  products for beauty  – our partner Sherpa – les Menuires Preyerant  will deliver  to the chalet on your arrival day. Fresh food will be stored in the fridge of the chalet.
Order need to be placed online latest 7 days before your arrival day. Please mention name of the chalet and adress in le Bettaix.
No minimum order
No delivery fee  
A bottle of champage Nicolas Feuillate Grande Réserve will be offered for any order above 180€
Payment online
Menu boxes available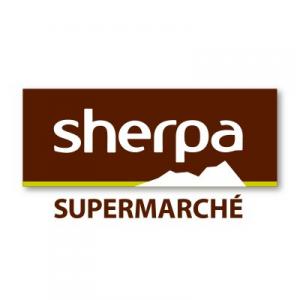 https://www.menuires-preyerand-shop.sherpa.net/
Delicious food from private cook
GREAT SERVICES FROM PRIVATE COOK JACOLIJN
After one day in the mountain you will definitely be hungry, but what if you don't feel like cooking?
That's why we work with Jacolijn catering service.
Jacolijn is a passionate private cook, she will take care of all matters concerning the meals, and cleaning of the general areas during your stay.
The week consist of 6 days service and 1 day self service. On this day she can recommend you a nice restaurant, you can cook yourselves or is the option available for an extra day of catering service. 
In les Menuires and St Martin (5 min by car) you will find many shops, pharmacy, doctors, supermarkets, bars, restaurants, cinema, as well as a nice sport centre with pool, fitness, and squash court.
The 3 Valleys offer a large choice of quality restaurants, for all budgets from the traditional Savoyard restaurant to the 3 Michelin stars.
You should try one one of the restaurant on the slopes.We can guaranty that it's always a great pleasure sitting out the sunny terrace of one of the many bars and restaurants directly on the ski slopes.